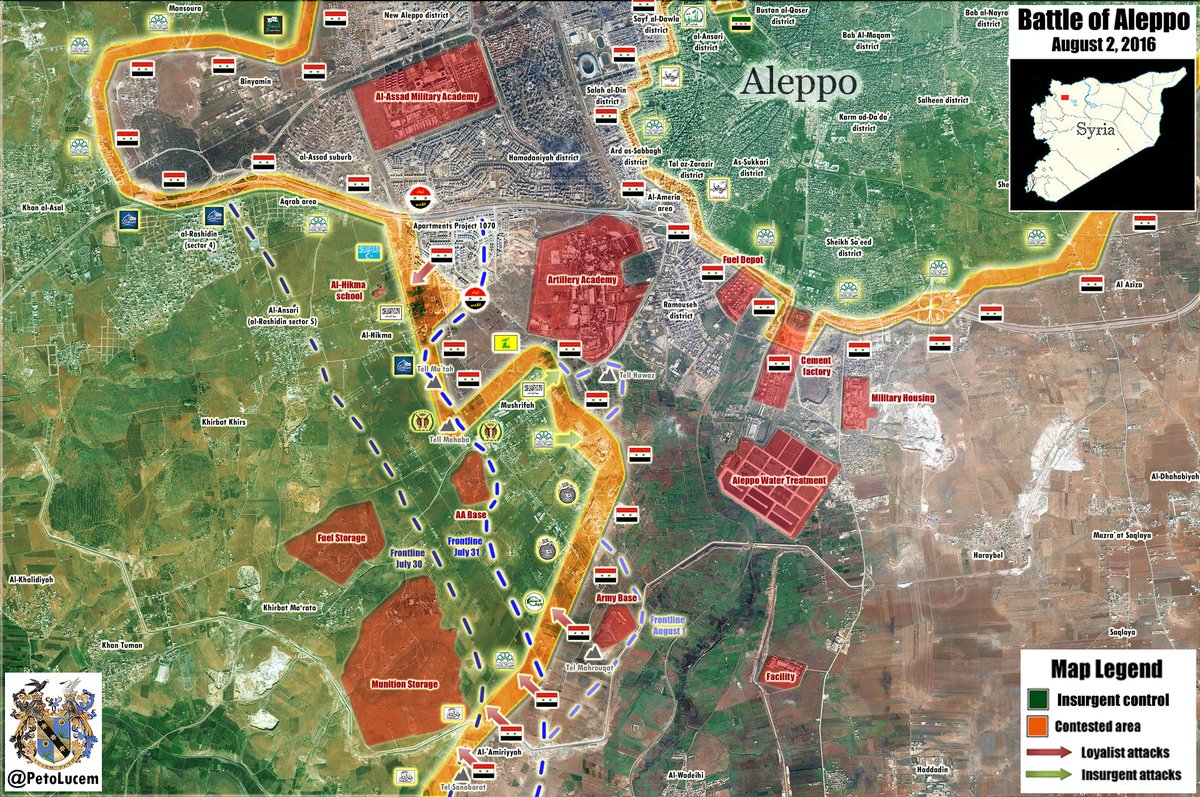 Die Proxy-Armeen von U.S.-Imperium, N.A.T.O. und E.U., "Freie Syrische Armee", "Rebellen", "Islamischer Staat", "Al Nusra Front" (nun "Dschabha Fatah al-Scham"), etc, versuchen von außen in koordinierten Angriffen den Belagerungsring um ihre eingekesselten Kräfte in Aleppo zu sprengen. Die syrische Armee, mit ihren Verbündeten aus Libanon, dem Iran und der Russischen Föderation, kann den Angriff abwehren.
"Pinocchio" Hillary Clinton: Nichts als Lügen
Wenn man dieses 7 Minuten lange Video sieht, begreift man das ganze Ausmass der unglaublichen Verlogenheit der amerikanischen Präsidentschaftskandidatin Hillary Clinton.
In dem Clip wird sie mehrfach dazu befragt, ob sie Emails gesendet habe die als "klassifiziert" gewesen seien. Mittlerweile liegen tausende Dokumente vor, die beweisen, dass sie die amerikanische éffentlichkeit, Medien und ihre Wähler dreist und unverschämt belogen hat.
Offenbar hat sie sich ein Vorbild an ihrem Mann Bill genommen, denn ihre Aussagen erinnern an seine Sätze wie: "Ich hatte keine sexuelle Beziehung mit dieser Frau", während der Lewinsky-Affäre. Die Parallelen sind schockierend und die Leute, die sie tatsächlich wählen wollen, können immer noch nicht zwei und zwei zusammenzählen.
Montenegro Opens Weapons Supply Line to Saudi Arabia An arms broker who sold almost 300 tonnes of aging Yugoslav-era weapons and ammunition to Saudi Arabia says "It's no concern of mine" if the Gulf kingdom later diverts them to Syria.
Serbia PM Defends Lucrative Saudi Arms Sales Serbia's prime minister brushed aside criticism of his country's controversial arms trade with Saudi Arabia, arguing that he "adores" weapons exports because they boost the state coffers.
Die USA und ihre Terroristen ::
5 Krankenhäuser wurden zerstört, wie immer unzählige Massaker an der Zivil Bevölkerung durch die NATO, USA Verbrecher Banden, wie hier. Giftgas Lieferungsn von Hillary Clinton über die Türken und Saudis nach Syrien, wo bis heute Giftgas durch die Terroristen auch von Deutschland und Volker Perthes finanziert, eingesetzt wurde, wobei Clemens von Goetze seine Verbrecherischen Geschäfte heute in Israel als Botschafter fortsetzt.