Archive for April 14, 2021
April 14, 2021
Kommentare aus
Vorsatz: Facebook hat wiederholt führenden Politikern und Politikern der Welt gestattet, seine Plattform zu nutzen, um die Öffentlichkeit zu täuschen oder Gegner zu belästigen, obwohl sie auf Beweise für das Fehlverhalten aufmerksam gemacht wurden.
Revealed: the Facebook loophole that lets world leaders deceive and harass their citizens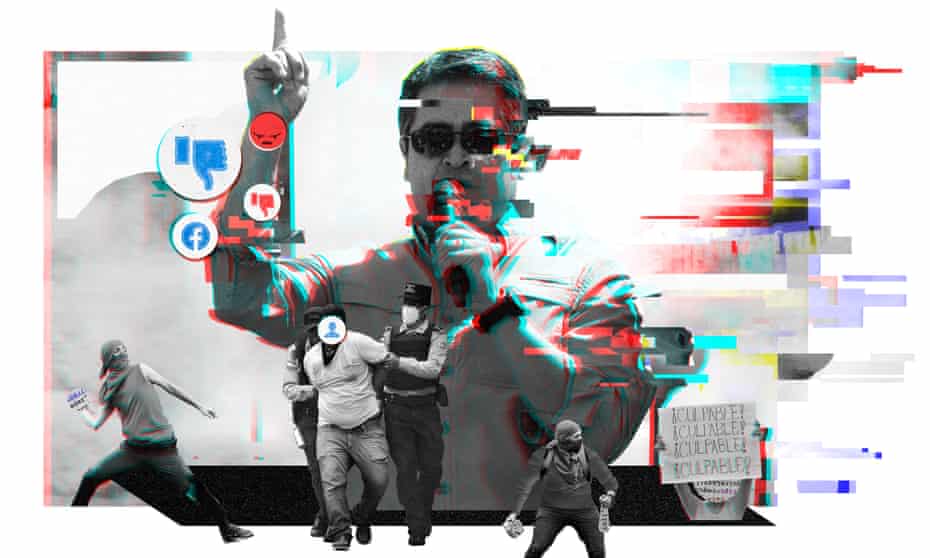 Illustration: Erre Gálvez/The Guardian
A Guardian investigation exposes the breadth of state-backed manipulation of the platform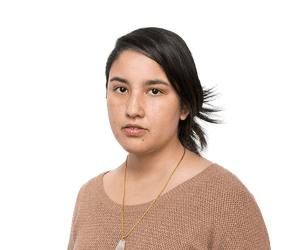 Julia Carrie Wong in San Francisco@juliacarriewMon 12 Apr 2021 09.00 BST
Last modified on Tue 13 Apr 2021 18.47 BST
Facebook has repeatedly allowed world leaders and politicians to use its platform to deceive the public or harass opponents despite being alerted to evidence of the wrongdoing.
The Guardian has seen extensive internal documentation showing how Facebook handled more than 30 cases across 25 countries of politically manipulative behavior that was proactively detected by company staff.
The investigation shows how Facebook has allowed major abuses of its platform in poor, small and non-western countries in order to prioritize addressing abuses that attract media attention or affect the US and other wealthy countries. The company acted quickly to address political manipulation affecting countries such as the US, Taiwan, South Korea and Poland, while moving slowly or not at all on cases in Afghanistan, Iraq, Mongolia, Mexico and much of Latin America.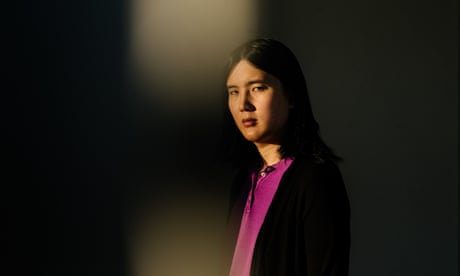 "There is a lot of harm being done on Facebook that is not being responded to because it is not considered enough of a PR risk to Facebook," said Sophie Zhang, a former data scientist at Facebook who worked within the company's "integrity" organization to combat inauthentic behavior. "The cost isn't borne by Facebook. It's borne by the broader world as a whole."
Facebook pledged to combat state-backed political manipulation of its platform after the historic fiasco of the 2016 US election, when Russian agents used inauthentic Facebook accounts to deceive and divide American voters.
But the company has repeatedly failed to take timely action when presented with evidence of rampant manipulation and abuse of its tools by political leaders around the world.
04:10Ex-Facebook employee on the company's dangerous loophole: 'Autocrats don't bother to hide'
Facebook fired Zhang for poor performance in September 2020. On her final day, she published a 7,800-word farewell memo describing how she had "found multiple blatant attempts by foreign national governments to abuse our platform on vast scales to mislead their own citizenry" and lambasting the company for its failure to address the abuses. "I know that I have blood on my hands by now," she wrote. News of the memo was first reported in September by BuzzFeed News.
Zhang is coming forward now in the hopes that her disclosures will force Facebook to reckon with its impact on the rest of the world.
………………………
https://interactive.guim.co.uk/uploader/embed/2021/04/facebook-western/giv-825AfCCRH6WXnVT/
In other cases, Facebook delayed taking action for months. When Zhang uncovered a network of fake accounts creating low-quality, scripted fake engagement on politicians in the Philippines in October 2019, Facebook left it to languish. But when a tiny subset of that network began creating an insignificant amount of fake engagement on Donald Trump's Page in February 2020, the company moved quickly to remove it.https://interactive.guim.co.uk/uploader/embed/2021/04/fb-overview/giv-825N54CR4XAvJKH/
In several cases, Facebook did not take any action.
A threat intelligence investigator found evidence that the Albanian network, which was mass-producing inauthentic comments, was linked to individuals in government, then dropped the case.
A Bolivian network of fake accounts supporting a presidential candidate in the run-up to the nation's disputed October 2019 general election was wholly ignored; as of Zhang's last day of work in September 2020, hundreds of inauthentic accounts supporting the politician continuedto operate.
Networks in Tunisia and Mongolia were similarly left uninvestigated, despite elections in Tunisia and a constitutional crisis in Mongolia.
Amid mass protests and a political crisis in Iraq in 2019, Facebook's market specialist for Iraq asked that two networks Zhang found be prioritized. An investigator agreed that the accounts should be removed, but no one ever carried out the enforcement action, and on Zhang's final day, she found approximately 1,700 fake accounts continuing to act in support of a political figure in the country.
Ultimately, Zhang argues that Facebook is too reluctant to punish powerful politicians, and that when it does act, the consequences are too lenient.
"Suppose that the punishment when you have successfully robbed a bank is that your bank robbery tools are confiscated and there is a public notice in a newspaper that says, 'We caught this person robbing a bank. They shouldn't do that,'" Zhang says. "That's essentially what's going on at Facebook. And so what's happened is that multiple national presidents have made the decision that this risk is enough for them to engage in it.
"In this analogy, the money has already been spent. It can't be taken back."
This article was amended on 12 April 2021 to clarify the nature of fake accounts in Bolivia.
Topics
The Facebook loophole
https://www.theguardian.com/technology/2021/apr/12/facebook-loophole-state-backed-manipulation